Ever wanted to wear unique boots that no one else has?
Now is your chance to get your hands on a pair of Hide boots.
Even though they only give you 10 points in foot protection, they look quite stylish and only have a weigh of 1.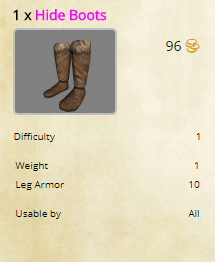 Spoiler
I am a capitalistic fascist. Deal with it.